SAFETY 2023 EXPOSITION
June 5-7, 2022
Henry B. González Convention Center
San Antonio, Texas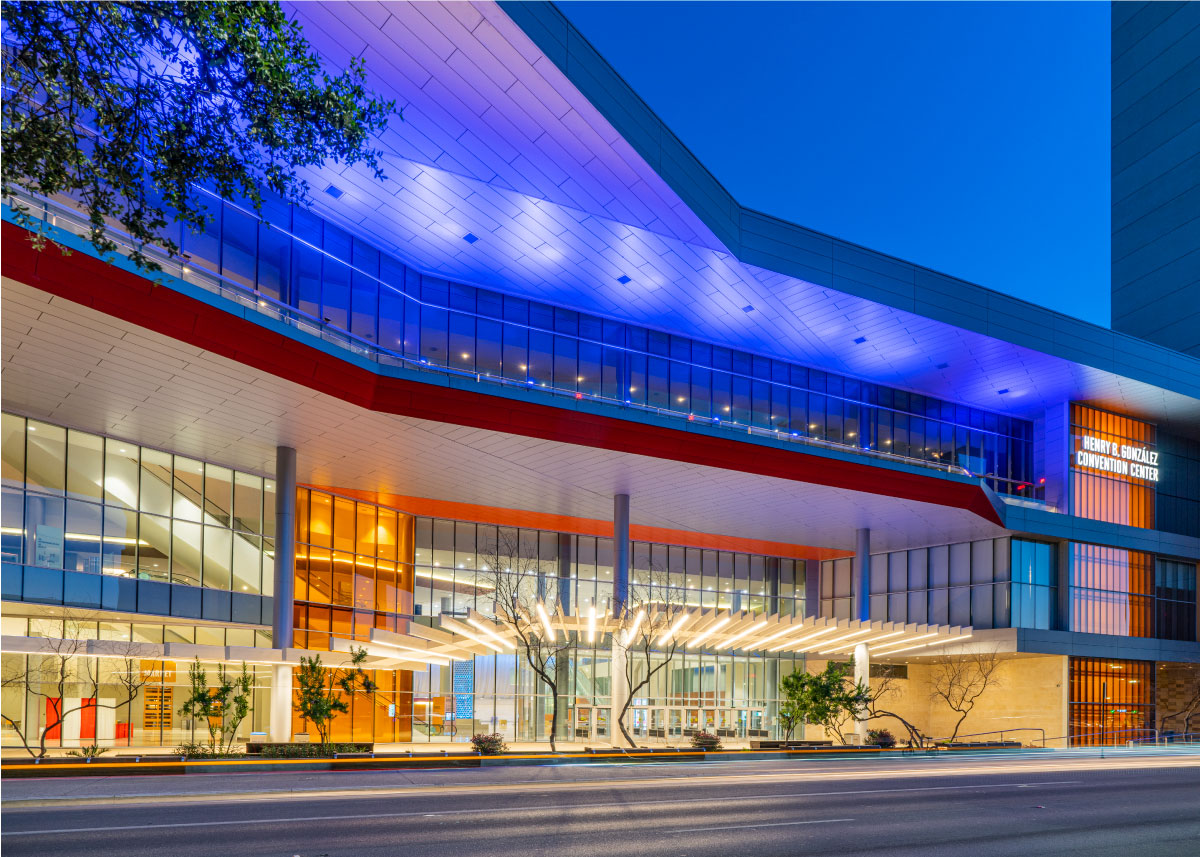 Connect in-person with more than 6,000 leading professionals in the occupational safety and health industry.
Generate leads, enhance your brand image, position your organization as an industry thought leader, and meet the top professionals in the field by reserving booth space at Safety 2023.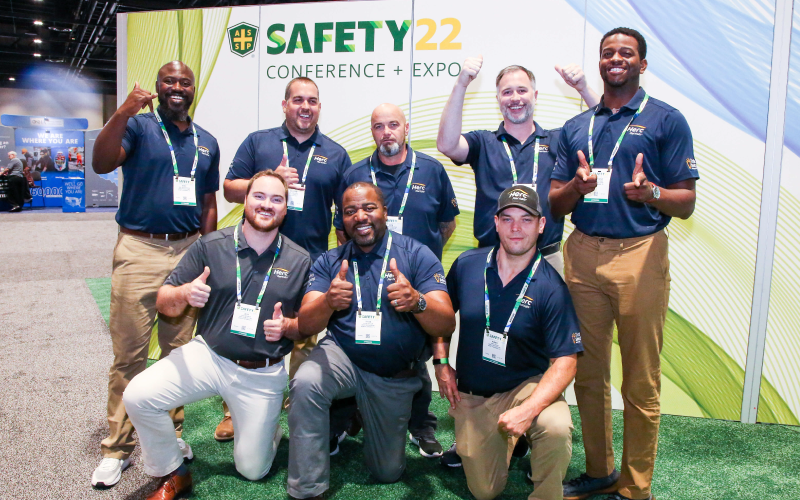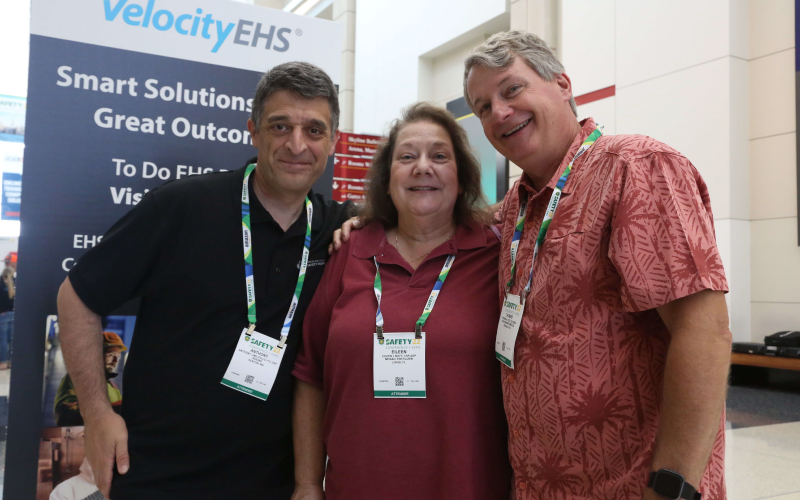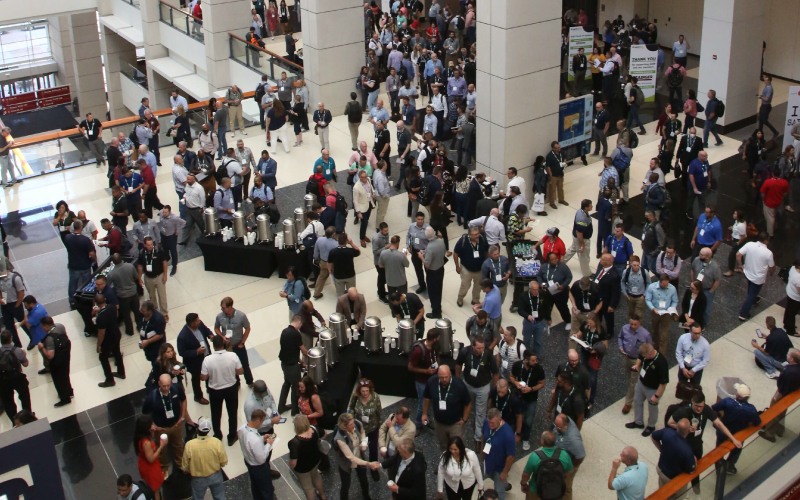 The manufacturing industry and construction industry comprise the two largest industry classifications represented by the conference attendees.
26%
Manufacturing
15%
Construction
9%
Insurance/Risk Management
9%
Government/Public Sector
9%
Other
8%
Consulting
5%
Utilities
4%
Oil, Gas, Petrochemical
4%
Agriculture /Forestry /Food
3%
Services- Retail
3%
Educational Services/Universities
3%
Transportation
2%
Warehouse/Distribution/Storage
CURRENT AND EMERGING

ISSUES GENERATING INTEREST AMONG CONFERENCE ATTENDEES
Technology

 

Safety Culture/Employee Engagement

 

Regulations/Compliance

 

Mental Health

 

Recruiting, Developing, and Retaining Qualified Workers

 

Corporate Management Support and Engagement

 
ATTENDEES WITH
PURCHASING

AUTHORITY
85%

of the attendees have buying influence for at least one of the major product categories exhibited at the SAFETY Exposition.
53%
Recommend
21%
Have final decision authority
15%
No role in the buying process
7%
Specific
4%
Other
74%
of the attendees have final decision/recommendation authority for purchasing products and services seen at the SAFETY Exposition
70%
of the attendees have more than 10 years' experience in their field.
83%
rated the Safety 2022 Exposition as Very Valuable / Valuable
DECISION-MAKERS

FROM THE TOP OF THEIR FIELD
36%
Manager/Regional or Branch Manager/Safety Manager
21%
Director of Safety / Vice President / Department Head
14%
Safety Specialist/Technician
11%
Consultant/Advisor
11%
Other
6%
Safety Engineer
3%
President/Owner/CEO/Partner
More than half the buyers* report they plan to spend $100,000 or more for products seen at the SAFETY Exposition.
21% Over $1 Million
11% $500,001 – $1 Million
23% $100,001 – $500,000
21% $50,001 – $100,000
8% $25,001 – $50,000
8% $10,001 – $25,000
8% Up to $10,000
*Audience members involved in purchasing decisions
SAFETY attendees are experienced and high-ranking professionals. 70% have more than 10 years' experience in their field.
17% 31+ years
23% 21-30 years
30% 11-20 years
16% 5-10 years
14% 4 years or less
BUYERS HAVE A WIDE AND OVERLAPPING INTEREST IN PRODUCTS AND SERVICES SEEN ON THE EXHIBIT FLOOR
84% Air Purification Equipment
89% Back Support Equipment
83% Cleaners/Solvents
75% Computers and Software Programs
82% Consulting/Service
77% Detection Devices (Gas, Vapors, etc.)
80% Emergency Life Equipment
75% Emergency Signs/Labels
93% Environmental Compliance
83% Ergonomics
69% Eye/ Face Protection
89% Fire Protection
72% First Aid Supplies
70% Hands & Arm Protection
74% Head Protection
70%
Hearing Protection
83%
Industrial Hygiene
84%
Mobile Apps
81%
Monitoring Devices
66%
Personal Protective Apparel (Gloves, Suits, etc.)
76%
Respirators and/or Breathing Apparatus
85%
Safety Awards & Incentive Programs
77%
Safety Floor Products
68%
Safety Footwear
93%
Security
86%
Sound/Noise/Vibration Control Devices
82%
Storage Containers
80%
Training Programs
79%
Web Based Products and Services
BOOTH SPACE RENTAL / $31.25 per Square Foot
THE BEST BOOTHS GO FAST.

RESERVE NOW
The Exposition will be a major component of the Conference experience for all attendees. The Conference program has been designed to maximize the opportunities for attendees to visit the exhibit hall to see the latest technologies and products and network with exhibitors. A variety of activities will take place in the exhibit hall, including refreshment breaks, Flash Sessions, and the Apparel and PPE Fashion Show. Reserve your exhibit space today!
FRIDAY, JUNE 2
8:00 am - 4:30 pm
SATURDAY, JUNE 3
8:00 am - 4:30 pm
SUNDAY, JUNE 4
8:00 am - 4:30 pm
MONDAY, JUNE 5
8:00 am - 10:00 am
MONDAY, JUNE 5
11:45 am - 4:30 pm
TUESDAY, JUNE 6
8:45 am - 3:30 pm
WEDNESDAY, JUNE 7
9:30 am - 1:15 pm
WEDNESDAY, JUNE 7
1:15 pm - 5:30 pm
THURSDAY, JUNE 8
8:00 am - Noon
RESERVE YOUR EXHIBIT SPACE TODAY